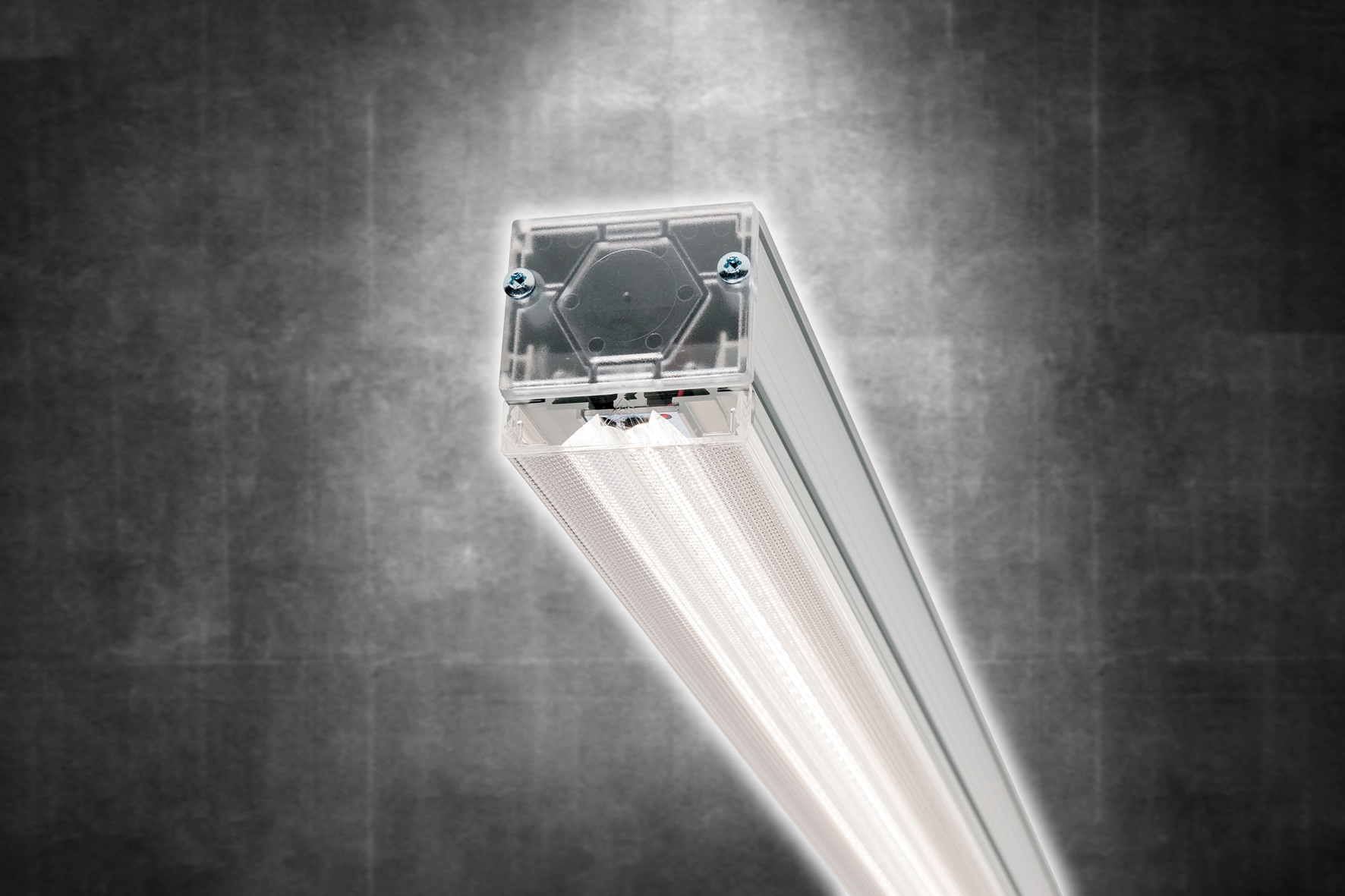 Veko Lightsystems is introducing the Duncan product family: a newly patented lighting system with a wide range of applications in industry, retail, offices, and other non-residential properties. What makes it unique is the microprismatic lens design, which provides optimum glare rating in all conditions. With four different lens optics, the Duncan offers perfect light distribution at every location.
The new Duncan - a true all-rounder
From distribution centres to retail environments, with its four lens optics, the Duncan can be used anywhere. Narrow, Wide, Diffuse, or Lambertian: the angle of the beam and the light distribution can be perfectly adapted to the height, design, and use of the location.
Greater visual comfort
A particularly special feature is the design of the microprismatic lens. The lens optics have been designed so that no reflectors are needed to reduce glare. The result is an open and transparent design that combines maximum light yield with maximum comfort. The Duncan is designed to meet all EN norms.
Larger lighting surface
Thanks to an improved design, the Duncan lens now extends across the full width of the profile. This has resulted in a larger lighting surface and better light distribution. Duncan evenly lights up aisles and shelves and, in the case of the Diffuse, ceilings too.
Multi-functional and expandable
The Duncan system can be deployed as continuous linear lighting and supplemented with a wide range of retail spots that can easily be clicked onto the profile. Veko also supplies the luminaires unpacked and pre-assembled on aluminium profiles, which cuts the assembly time by more than 50%. Veko luminaires are future-proof. After the end of their economic lifespan, only the LED strip needs to be replaced and the luminaire will be as good as new.
High-quality look and feel
The design of the Duncan has been improved too. The transparent lenses with matching end caps ensure a high-quality look and feel. Elements can easily be linked up in neat continuous lines, without any visible connections.
Very low energy costs
The energy-efficient Duncan linear lighting by Veko has the highest lumen/watt ratio on the market. To make extra energy cost savings, the Duncan can also be linked to a Light Management System. This means linear lighting can be controlled even more efficiently.