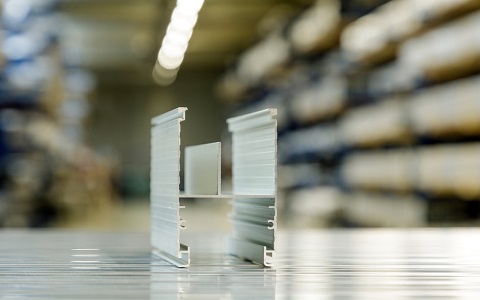 A Veko profile is more than just a carrier profile. On top of the profile, there is a very smart addition: the cable tray! You can choose from various heights and whether no, 1 or 2 partitions are required. This cable tray is used for data, power, speaker or other cables that can be laid in one go without having to install a separate tray. This saves time, an extra cable tray, less disruption of the business process (or downtime) and therefore money!
Veko's carrier profiles are made of (recycled) aluminium. Why does Veko choose aluminium? Aluminium is lightweight, 100% recyclable and, because of its good heat dissipation, ensures a longer life for the driver and our LEDs.
In addition, the dimensions of the profiles have hardly changed since 1989, so old units can easily be replaced by new, energy-efficient LED units.