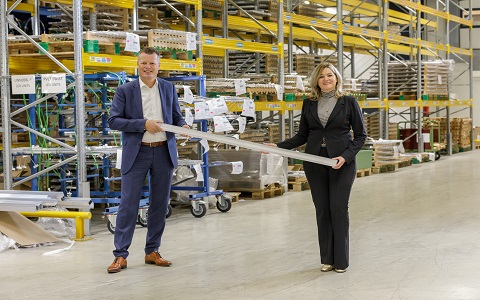 A new period is dawning for Veko Lightsystems; Menno & Lianne Veldboer will leave Veko on 1 January.
This is only possible if a good follow-up has been arranged for Menno Veldboer. Veko has found a suitable CCO in Manon Schuurmans. From June she worked closely together with Menno so that she laid a good foundation to take over the tasks as CCO completely. Menno has complete confidence in Manon.
Veko Lightsystems International BV thanks Menno & Lianne for their many years of successful work. We wish them a lot of success with their new challenges.
A personal farewell is unfortunately not possible at this time. In the video below Menno & Lianne look back on their Veko life and address you.
Veldboer & Veko
Menno Veldboer is the second generation Veldboer at the wheel. He has ensured that Veko grew into the organisation it is today in a short period of time. Because of his passion and entrepreneurship, there is a solid foundation for the future.
Takeover by the Fagerhult Group
There is no third generation that can take the helm. It was therefore decided in 2018 that Veko's shares would be taken over by the Fagerhult Group. This takeover ensures that Veko has a guaranteed future. Something that is very important to Menno & Lianne Veldboer. Despite being part of the Fagerhult Group, Veko still operates completely autonomously.